---
---
---
---
---
---


At IPS, we offer the following paralegal services:
Death Index / Death Record Searches

Massachusetts Criminal Record Searches

Social Security Number Verifications

Massachusetts Litigation Search

Real Estate Searches

Phone Number & Utility Record Searches

Massachusetts Sex Offender Records Search, etc.
We reserve the right to charge additional for extraordinary circumstances (for example, you need to search a common name like "John Smith" and you have no date of birth or social security number to enable us to do the search in a time effective manner).
Please note that we are not private investigators or detectives. We perform public records searches directly for members of the public except for the following (unless if you're an attorney who has delegated these tasks to us):
A crime or wrong done or threatened or assumed to have been done or threatened against the Government of the United States of America, or any State, Territory or Possession of the United States of America;
The identity, habits, conduct, movements, whereabouts, affiliations, associations, transactions, reputation or character of any person, association, organization, society or groups of persons, firms or corporations;
The credibility of witnesses or other persons;
The whereabouts of missing persons;
The location or recovery of lost or stolen property;
The causes and origin of, or responsibility for, fires, libels, accidents, damage, injuries or losses to persons, firms, associations or corporations, or to real or personal property;
The affiliation, connection or relation of any person, firm or corporation with any organization, society, association, or with any official member or representative thereof;
The conduct, honesty, efficiency, loyalty or activities of employees, agents, contractors and subcontractors; and,
The securing of evidence to be used before any investigating committee, board of award, board of arbitration, or in the trial of any civil or criminal case.
---
We utilize a law enforcement database that can track people. This database also gives us marital status, physical location, employer information, etc. of those we are searching for. A 'basic' people search will cost $19.95 per person.
Flat Fee = $75.00
Hourly = $50.00 per hour
Such investigations include, but are not limited too:
Our network has acquired contacts from the Massachusetts Attorney General's Office, as well as the U.S. Department of Justice. Should you wish to file a complaint against an officer and/or a Police Department, we can set you up with our contacts that may be able to assist you further.
Our network does not get involved with minor disputes (i.e., speeding tickets, etc.). Rather, we get involved with pattern's or practices of alleged misconduct being done by individual officer's or an entire police department. We acknowledge the fact that most complaints of alleged misconduct by the general public is not actual misconduct punishable by law. For example, many people feel that it is against the law for a police officer to raise their voice and yell at them. This is not misconduct punishable by law. In fact, such cases aren't even a violation of an ethical duty because police officers, like you and I, are allowed to yell.
It's legal to handle your own legal matters using self-help law books, products and services. Independent Paralegal Services offers clients with affordable access to the overpriced legal system. We are a non-attorney self-help legal form preparation service. We work under the direct supervision of informed clients. We offer competent, quality service. Our clients make all their own legal choices and call their own legal shots. We simply type out legal forms following the client's instructions. We are not lawyers. We do not offer legal advice or practice law. We will immediately refer the public to an attorney we contract with, if necessary.
Divorce:

Simple....................................... $200.00

With Property........................... $275.00

With Child................................. $300.00

Property & Child....................... $300.00

Name Change:

Individual................................ $175.00

Child........................................ $175.00

Family...................................... $350.00

Wills:

Simple.................................... $100.00

Joint....................................... $165.00

Living Wills............................ $75.00

Other Documents:

Prenuptial............................. $175.00

Power of Attorney................ $100.00

All others*............................ $25.00 (single page forms/documents)

*The actual fee is determined by the complexity, length and turn-around time. The minimum fee is $25 per single form/document.
Hundreds of attorneys exist in the Commonwealth. Which one is good? Which has a better track record for winning cases? Let us screen an attorney for you. We will research their history and let you know if they have had any disciplinary actions against them.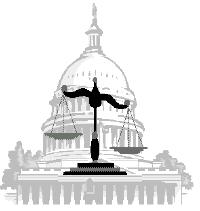 If you're busy and can't file your time-sensitive documents on time, or just simply don't know how to file, our legal support professionals will do it for you. We charge $50.00 (per court appearance) regardless of how many papers need to be filed. A confirmation from the clerk of court will be made available at the conclusion of service.
We can guide you through the entire process. Just remember, paralegals are not attorneys licensed to practice law and cannot give or accept fees for legal advice. In order for you to win, regardless if you're the plaintiff or defendant, you need to have the preponderance of the evidence. Let us help you!
Witnesses are crucial to your case. We at IPS know the importance of "friendly" witnesses. If you give us information about your case, we will send some paralegal investigators out to try to find potential witnesses. Keep in mind that it is always best to have a disinterested and experienced individual do this for you. If you go out and try to find your own witnesses, it's going to look like you influenced their testimony.
Hypothetically let's say somebody punched you and broke your nose in the Main Street area. As a result of the person unlawfully touching you, you suffered financial loss in the form of medical bills, and loss of work. Now you want to regain your finances and want to sue the assailant. You have no actual proof. You have no witness(es). The only thing you have are medical reports proving that you've had a broken nose, and the name of the attacker. Do you consider this a great case?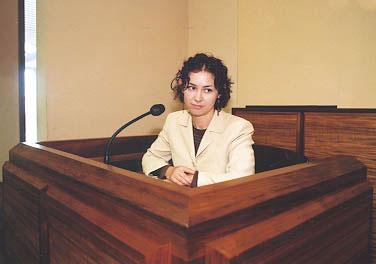 The paralegals will go back to the incident scene and determine where potential witnesses might lurk. They will interview people to find out who's a witness. If witnesses are found, IPS will send one of their Notaries Public to take the written affidavit (witness statement) of the witness(es). In accordance with the law, the notary will record the identification information of all affiants.
After you file your lawsuit against the assailant, our paralegals can then assist you with additional services. If you need the witness(es) subpoenaed, for example, then we can draft and issue everything for you. One of our process servers may then serve the order upon all witnesses to whom it is directed.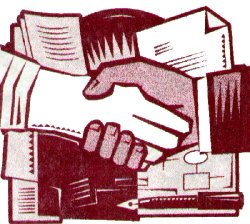 Types of disputes or decision-making that often go to mediation include the following (though use is not limited to these areas):
Family:

Prenuptial agreements
Financial or budget disagreements

Separation

Divorce

Financial distribution and spousal support

Parenting plans (child custody and visitation)

Adult sibling conflicts
Disputes between parents and adult children
Disputes involving the following issues:

Landlord-Tenant

Builders/contractors/realtors/homeowners
Contracts of any kind
Non-profit organizations
Faith communities

O

ther:

Youth (school conflicts; peer mediation);
Violence prevention
Victim-Offender mediation
Mediation commonly includes the following aspects or stages:
a controversy, dispute or difference of positions between people, or a need for decision-making or problem-solving;
decision-making remaining with the parties rather than being made by the neutral third party;
the willingness of the parties to negotiate a positive solution to their problem, and to accept a discussion about respective interests and objectives;
the intent to achieve a positive result through the facilitative help of an independent, neutral third person
Keep in mind that we are neutral. We do not make decisions or issue any type of binding contract, outcome, etc. Furthermore, we do not give or accept fees for legal advice. We are not attorneys and have no authority to do so. Mediation service cost ranges from $200.00 -$800.00.
---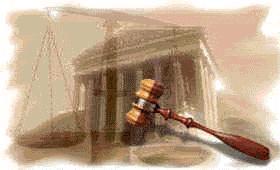 Website and all contents © Copyright Korey Humphreys 2002-2012, All rights reserved.