---
---
---
---
---

NETWORK NEWS:
.
~ We learned that a few of our webpages are mentioned in, and linked to, the official website of the Commonwealth of Massachusetts. Specifically, the Commonwealth of Massachusetts links to our Notary Public webpage. --- We're happy to see that the information we're providing in our website is proving useful.
~ A summary of the new laws effecting who can serve court process in Massachusetts is available for download. Members please log in..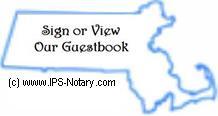 ---
The mission of this legal support network is to provide quality legal support services by experienced professionals to attorneys and other members of the legal community. Although our goal is to work with members of the legal community, we do offer some services to members of the public. All notary public and process server services are offered to members of the public.
This network of legal support professionals is run by volunteers who want to network with other professionals. Membership is voluntary. There are no dues or fees payable to the Massachusetts Notary Public & Legal Support Network by the individual members. Nor does the network pay individual members for services rendered. Instead, the clients that contract with us are responsible for paying the individual members. For instance, if a law firm calls and requests a document to be served in Essex county, the "primaries" will call a member from Essex county and request that he or she serve the document. All fee's owed to the individual member for serving the document will be payable by the law firm requesting the service. For more information please read the frequently asked questions found below.

---
What services does your Network provide?

The Massachusetts Notary Public & Legal Support Network provides the following services:

Does your Network provide services to members of the public?

Yes and no. Some of our services are offered only to lawyers. For example, many paralegal tasks (i.e., investigations, etc.) can only be performed under the guidance and supervision of an attorney licensed to practice law.

By law, a notary public or process server [constable] is a public officer and servant performing a public duty. Therefore, if a member of the public asks for notary public and/or process server services, the public officer must provide the services requested if reasonable, and if the appropriate fee is tendered.


What exactly is a notary public?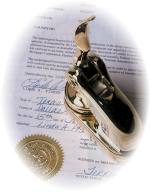 A notary public is a public officer appointed by the Governor, with the advice and consent of his council, whose function is to administer oaths/affirmations; to take acknowledgments; to issue subpoenas and summonses; to take evidence and testimony by means of a deposition (oral questioning outside of court); witness signatures; take affidavits (jurat); and to perform any other duty as prescribed by law.
In Massachusetts, a notary public has the same authority as a district court judge in issuing subpoenas and/or summonses to compel a witness to appear before the notary to testify. In addition, when you take an oath/affirmation before a notary, the oath/affirmation is as powerful as if it were made before a supreme court judge. A notary that is not familiar with court procedures should not attempt to issue an order or take testimony.
For more information about the office of Notary Public in Massachusetts, click here.

What is a paralegal?

As defined by the National Federation of Paralegal Associations (NFPA), a Paralegal is a person, qualified through education, training or work experience to perform substantive legal work that requires knowledge of legal concepts and is customarily, but not exclusively, performed by a lawyer. This person may be retained or employed by a lawyer, law office, governmental agency or entity or may be authorized by administrative, statutory or court authority to perform this work. Substantive shall mean work requiring recognition, evaluation, organization, analysis, and communication of relevant facts and legal concepts.
Our network does not work with one attorney as most paralegals do. We freelance with numerous law offices and only seek the assistance of an attorney when and if your case becomes hectic and requires the practice of law. Normally the attorneys we contract with authorize us to proceed with a case under his or her supervision.
Paralegals are allowed to represent clients before government agencies such as the Department of Transitional Assistance (DTA [welfare]) and the Social Security Administration (SSA). Our network can assure you that our paralegals are fully competent and educated in legal studies. Paralegal's are not attorneys licensed to practice law and cannot give or accept fees for legal advice. If you need legal advice, please consult an attorney. If you need help finding an attorney, we can help you.
For more information about our paralegal services,
click here.

What is a process server?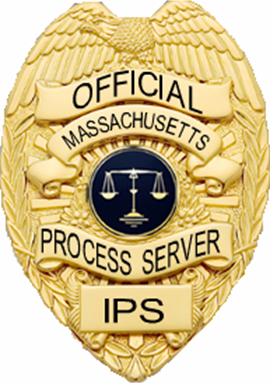 A Process Server is a credible person appointed by a court official who is authorized to serve various types of legal documents such as subpoenas, divorce process, probate court process, etc. A Constable is a process server who may be either elected or appointed, who is required, under his/her commission, to perform the various duties of a constable when called upon to do so. Such duties include: service of process, enforcement of court orders, etc. Not every process server is a constable, however.
Who can become a member?
As of January 2008, membership in this Network will be by invitation only. This new policy will not affect current members, however.
Every affiliate must possess two year's of experience and must pass a C.O.R.I. check. Anyone who has ever been convicted of a felony, any drug related offenses (under 10 years old), domestic abuse, and/or any crimes directed towards a police officer,
will not
be eligible for membership.
There are no fees or dues owed once you become a member. Any money owed to you for services rendered will be paid by the client requesting the service (i.e., attorney).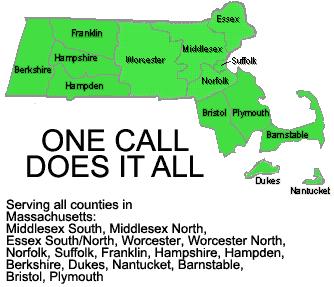 LEGAL DISCLAIMER: We are not lawyers licensed to practice law and cannot give legal advice. Although we contract with lawyer's, we do not offer their services directly to the public. If you need legal advice, please consult an attorney. Any information contained in this website should not be construed as legal advice. Most paralegal services can only be done with the assistance of an attorney.

Massachusetts Business Directory

Website and all contents © Copyright Korey Humphreys 2018, All rights reserved. This website is best viewed using Internet Explorer. Page may look distorted with other programs.